BMH2200
BMH series
Horizontal Machining Center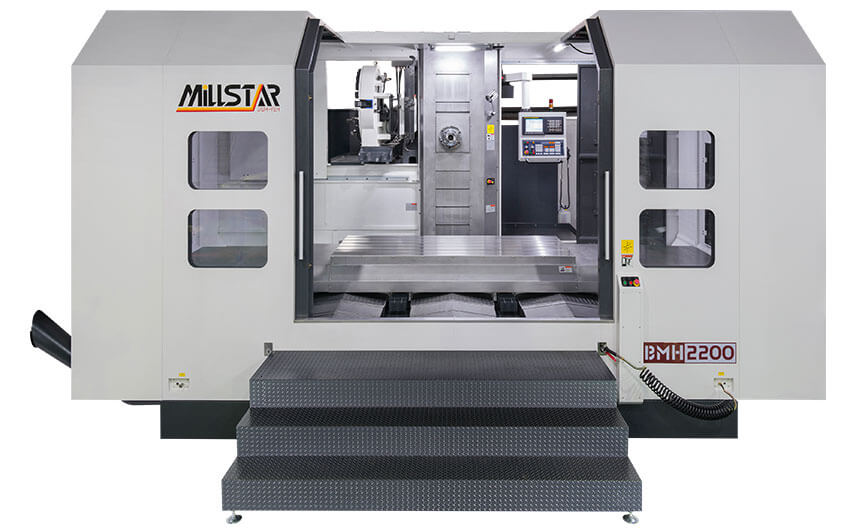 BMH2200 HMC Machine
(BT50) X1530 / Y1250 / Z1250
The BMH2200 CNC HMC machine used a gear-type spindle transmitted by a gearbox with high/low-speed change, featuring greater torque output for heavy-duty machining.
Massive base weighs 9 tons combined with extra wide 6 box ways ( span between ways up to 2,800 mm ) providing solid support for the entire machine. 27-ton total machine weight features unmatched structural rigidity.
Big table surface measures 2,400 (L) X 1,000(W) (2200) and 2,700(L) X 1,000 (W) (2500) mm permitting maximum load up to 3,500 kgs, making the CNC HMC machine ideal for medium and large mold machining. (L X W:2,200 mm X 1,000 mm)
Extra large Y-axis(1,250 mm) design provides increased working capacity.
Comprehensive Chip Removal System: Two chip augers are provided at the right and left side of the machine combined with powerful flushing device and screw-type or link chain-type ( optional ) chip conveyor at front of the machine. All these ensure that the machine is clean at all times.