V850
V series (Vertical Powerful Head)
Conventional Milling Machine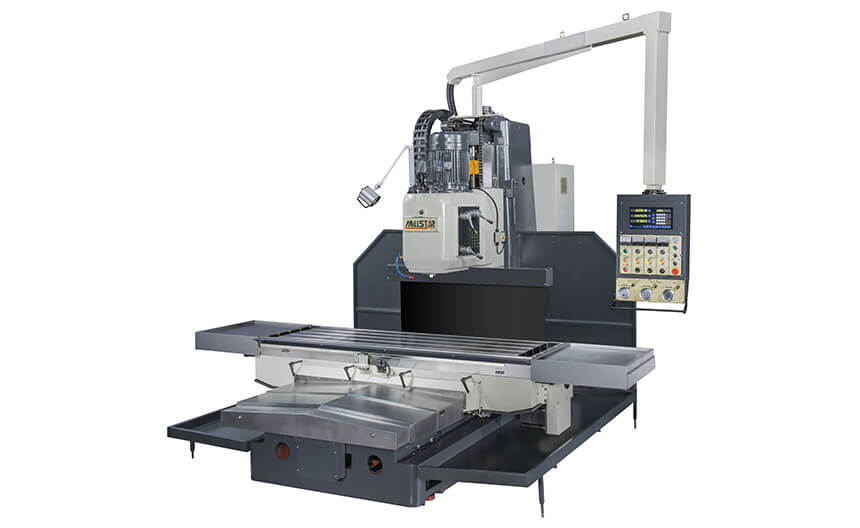 V850
X1500 / Y660 / Z600
V850 Bed type CNC vertical milling machine specification, please see the table below. If you have any questions about CNC vertical milling machine specifications, please contact us!
Model
V850
Table
Table size
2200 X 600mm
X/Y/Z 3 axes travel
1700/800/600mm
T-slot(size x number x distance
20 X 5 X 125
3 axes rapid feede rate
30~2800(30~6000 PC-Based)
3 axes cutting feede rate
2800(30~6000 PC-Based)
Cutting Range Reference
Cutting length
2800
Cutting width
780
Cutting height
700
Loading weight
2000
Cutting Range Reference
Spindle speed(60HZ)
45-1500 rpm 18 Step
Spindle taper
NT50
Spindle nose to table surface distance
150-750
Spindle center to slide way surface distance
850
Quill feedrate
NA
Turret head swivel angle
NA
Quill travel
NA
horizontal spindle
Spindle speed(60HZ)
NA
Spindle taper
NA
Spindle center to table surface distance
NA
Spindle nose to table edge distance
NA
Motor
Spindle motor
15HP X 4P AC
X axis feeding motor
3 KW
Y axis feeding motor
3 KW
Z axis feeding motor
3 KW
Dimensions
Net weight
7500kg
Gross weight
8500kg (40"HQ)
Floor plan(L X W X H)
5180 X 4080 X 3180
All specifications and designs are subject to change without prior notice.
Standard Accessories:
Automatic lubricating system
Cooling system
Tool box
Spindle draw bar screw
Leveling pads
Leveling screws
Air operated Y,Z axis lock(480,550,650,780)
Transformer(Export only)
Optional Accessories:
Ball screw(X,Y)
Air power draw bar(Vertical and horizontal)
4th axis rotary table(Manual) (1o,5o,15o)
Electric magnet(400X800,500X1000)
Spindle braking equipment(Vertical and horizontal spindle)
Vice(16",20")
End milling collet chuck set
Universal clamping set
Coolant tray
Chip guard
Half cover for work table
3 axes D.R.O(Fagor brand)
CE norm