VT630 PC/CNC
VT PC/CNC series (Vertical Turret Head)
PC/CNC Base Conventional Milling Machine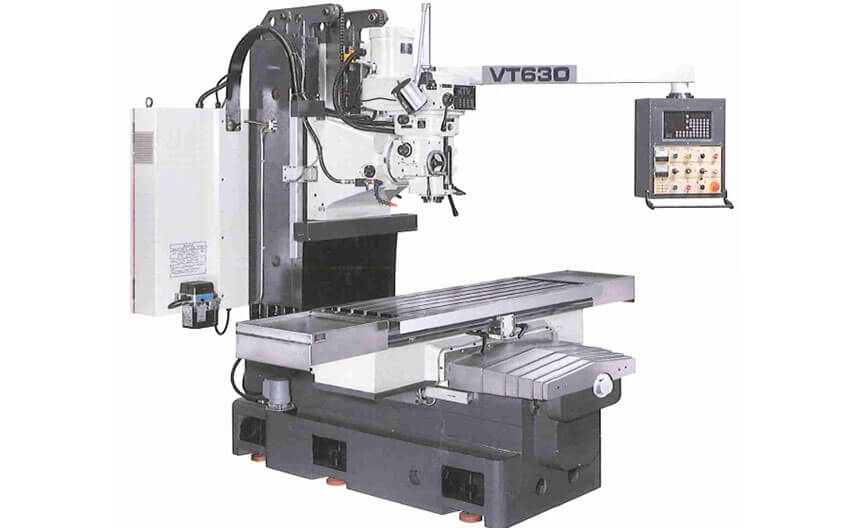 VT630 PC/CNC
X1300 / Y600 / Z650
Integrated automatic lubricating system
Cooling system
Each travel axis is equipped with limit switches to ensure safety.
Slide surface lies been treated with hardening, the rigid construction to ensure machine an stable performance.
The X, Y axis slideways coated with low-friction property material TURCITE-B
Standard electrical and electronic components are adopted. Electrical and electronic circuits are properly concealed.
Controls are integrated on a panel, enhancing simple and easy operation thus avoiding fatigue and increase working efficiency.
Consolidated rigid cast-iron design treated annealing process providing high precision and reliable operation.
Low table height convenient for work piece handling.